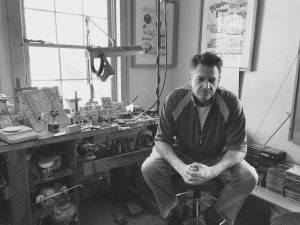 BRUCE SIZEMORE
DESIGNER
For more than 20 years, Bruce Sizemore has been designing golf clubs that have helped golfers around the world shoot better scores.
Bruce is a lifelong student of the game whose creativity is inspired by his unique perspective. As a former mini-tour player, he understands competitive golf at the highest levels. He's also a Golf Professional who understands the complexities of the golf swing and how they affect performance. And of course, he's an internationally renowned club designer with a proven track record with the best golfers in the world.
Bruce has never followed the trends of the golf equipment industry, and he never will. He prefers to blaze his own trail, trusting his deep understanding of the game to create truly original clubs that offer game-changing performance. He didn't come from a manufacturing or engineering background. He learned those things because that's what he had to do to create better golf clubs.