Description
Raise Your Sight

At first glance, ENDURE™ looks like the classic heel-toe weighted blade putters that have been preferred by serious golfers for decades. Upon closer inspection, however, golfers will notice several important design changes that will help them raise their sights on the green.
ENDURE features a Raised Alignment Pocket that is framed by two channels to help golfers easily identify where they're aimed… a rarity with compact blade putters.
ENDURE is available with the choice of two alignment aids: a topline alignment aid and a pocket alignment aid. Both pair brilliantly with the putter's thoughtful mix of parallel and perpendicular alignment features.
PEAK ROLL™ Technology
After just a few putts with ENDURE, you'll actually be able to see your putts roll faster and more true than ever before. That's thanks to PEAK ROLL™, our machined-in face finish that adds more than 1,000 perfect micropeaks to the faces of our putters.
PEAK ROLL™ faces are 100% Billet Milled to the tightest possible tolerances, getting us closer to the edge than anyone else. That's how we make sure golfers get the purest roll possible so they can hole more putts.
4 Distinct Neck Styles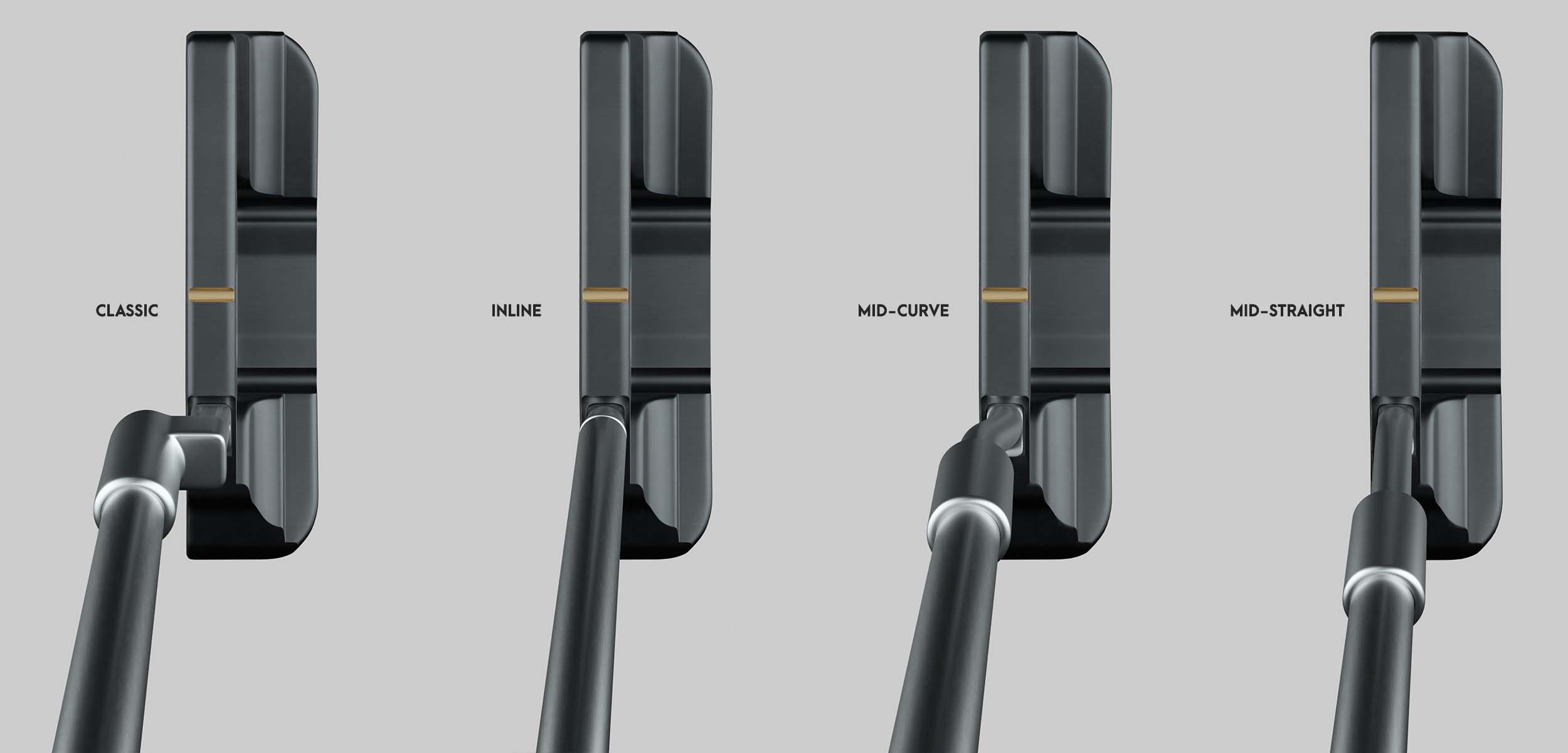 With our fully modular design, it's easy to find the perfect neck for your stroke. Have a question about the right neck for you? Email [email protected].
Proudly Built With OBAN Shafts
Every made-to-order MORE GOLF PUTTER is built with OBAN Putter shafts. To us, it's hands down the finest putter shafts in the industry and our top choice for MORE GOLF PUTTERS.

Putter Specifications